July 18, 2020 at 4:12 pm
#1700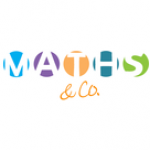 Dominique BODIN
Participant
Hello,
Still going through Unit 1 with a lot of interest, still stimulating and makes me think a lot.
I've came accross two minor bugs :
1) In video "Part 25 of 43 C. Prompting as Telling?" the voice over repeats itself from 0:40 to 1:10 and from 1:10 and following ;
2) The link to this forum in "Part 31 of 43 I. Framework For Planning & Reflecting (Prompting)" goes to an outline of the course and not to this forum.
Thanks again for this course : from far the best PD program I've ever came accross, a delight to learn with it,
Best regards,
Dominique BODIN